Sale price
$29.95
Regular price
$39.95
Unit price
per
Save

$10.00
Sold out
550pcs perfectly pre-molded shapes
Ideal for polygel shaping or nail extensions
No filling & shaping necessary
Get the perfect nail shape on the first try!
Listening to your feedback, we understood that getting the right nail shape at home is hard. The new nail tips pack is here to fix that!

Nail extension OR polygel perfect shape tool!
You get the perfect shape while using Paddie's polygel at home. Many of you requested, so we launched the nail tips pack, to help you get the perfect shape at home, on the first try.
Simply replace the original nail tips in the started pack with your favourite extension nail shape.
Alternatively, you can use the nail tips pack as regular nail extension tips, so you can get your perfect shape without having to file to perfection.

You can paint over the extensions and get your favourite design at home.
💕 550pcs perfectly pre-molded shapes
💅 Ideal for polygel shaping or nail extensions
⌛ No filling & shaping necessary
🥂 Smooth finish, great for chrome nails

Why are we different?

Stronger than any other nail gel!

Our New upgraded formula lasts 10 times longer! (up to 3 weeks)

Never worry about breaking nails with your daily activities anymore!

Beginner Friendly Kit

Super easy to use and get your nails perfectly done in 15 minutes or less!

It's perfect for you even if this is your first time!

How do you remove them?

Well, you can use any removal solution, but we really advise that you try our 3-step Removal Kit.
What's included

With each Nail Tips Pack you get 550pcs of perfectly pre-molded tips of your desired shape.

That is 50 tips for each of the 11 sizes included in each Pack
Free Shipping

FREE Shipping included on all orders.

Packages are dispatched within 24 - 48 hours. Then you will receive a tracking number so you'll know when your kit is arriving!

To get an estimated delivery date, please head over to checkout.
Pain-Free Guarantee

Reach out to us within 30 days of receiving your order and we'd be happy to help you with a return or exchange! Please include your order number and send an email to support@trypaddie.com 
View full details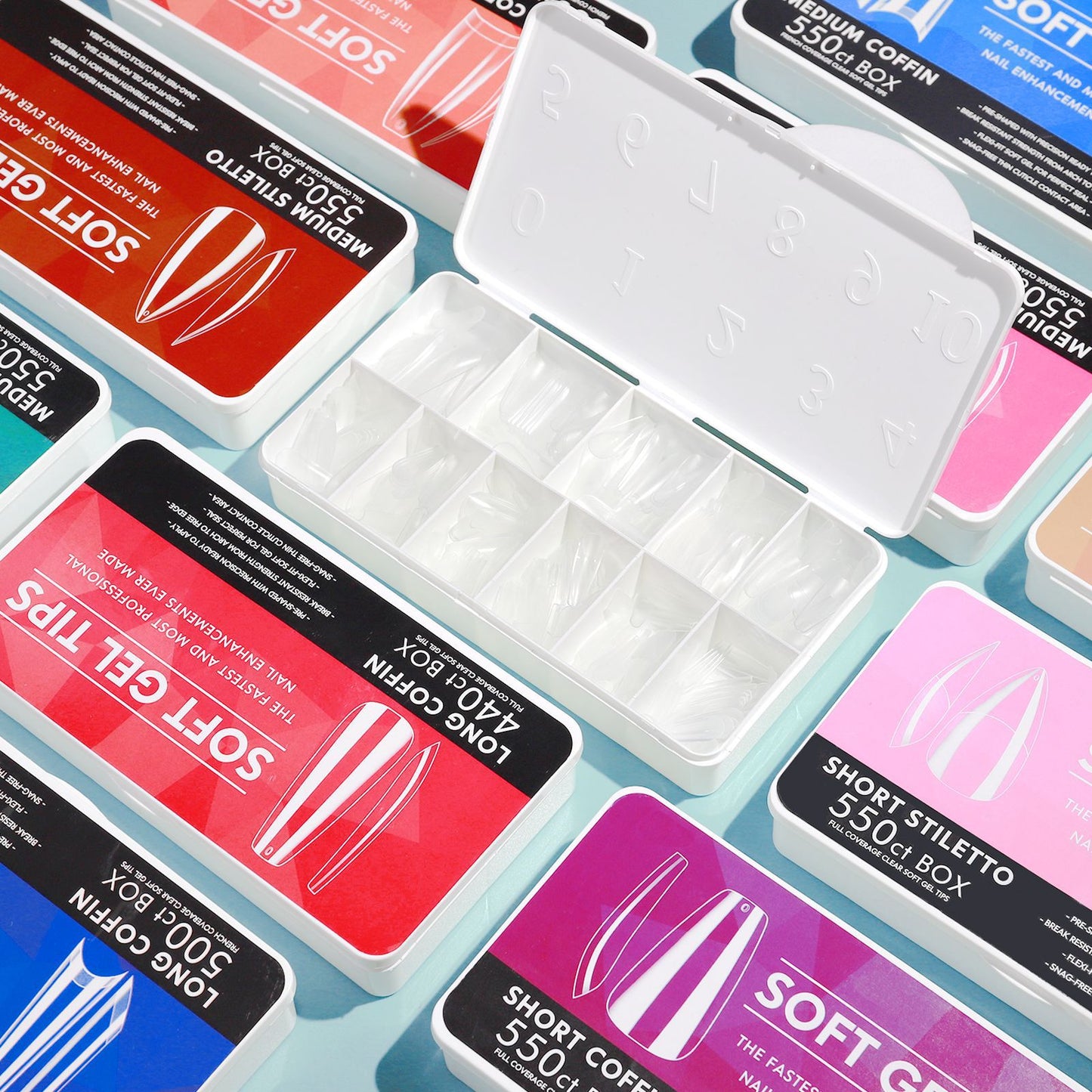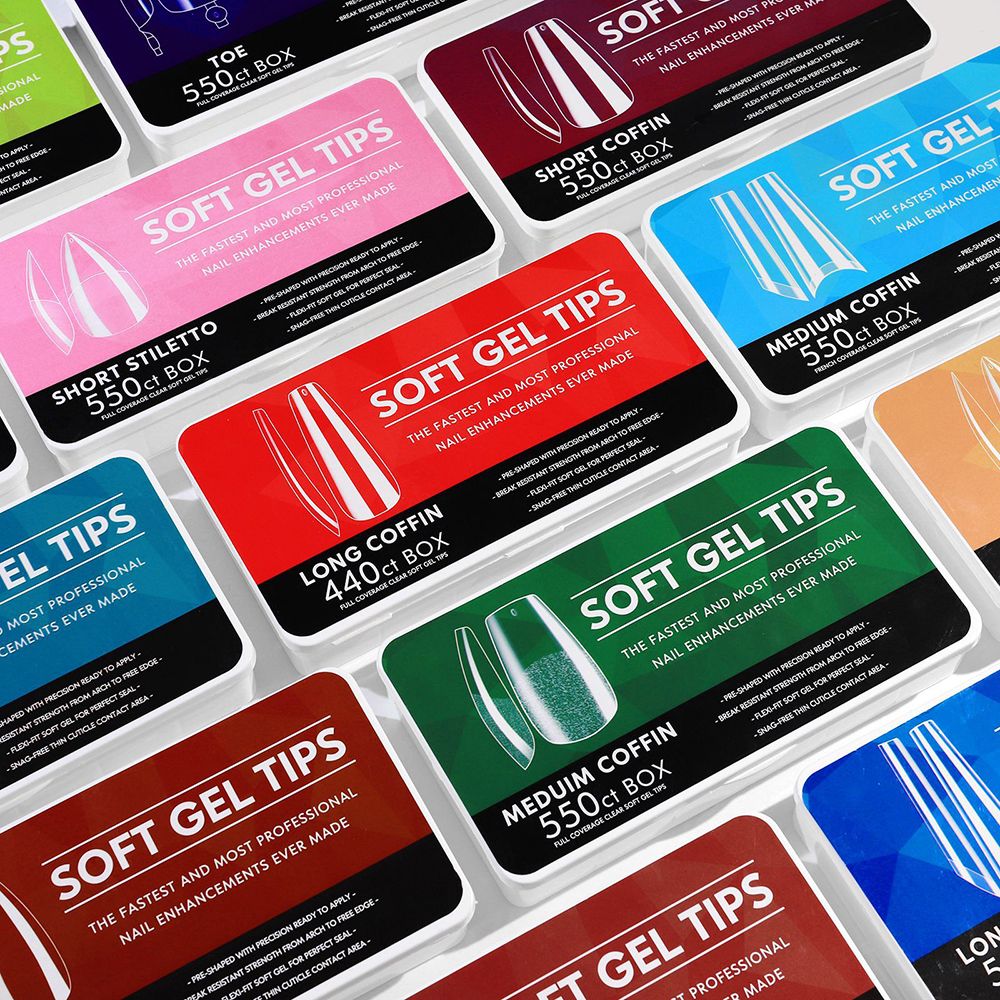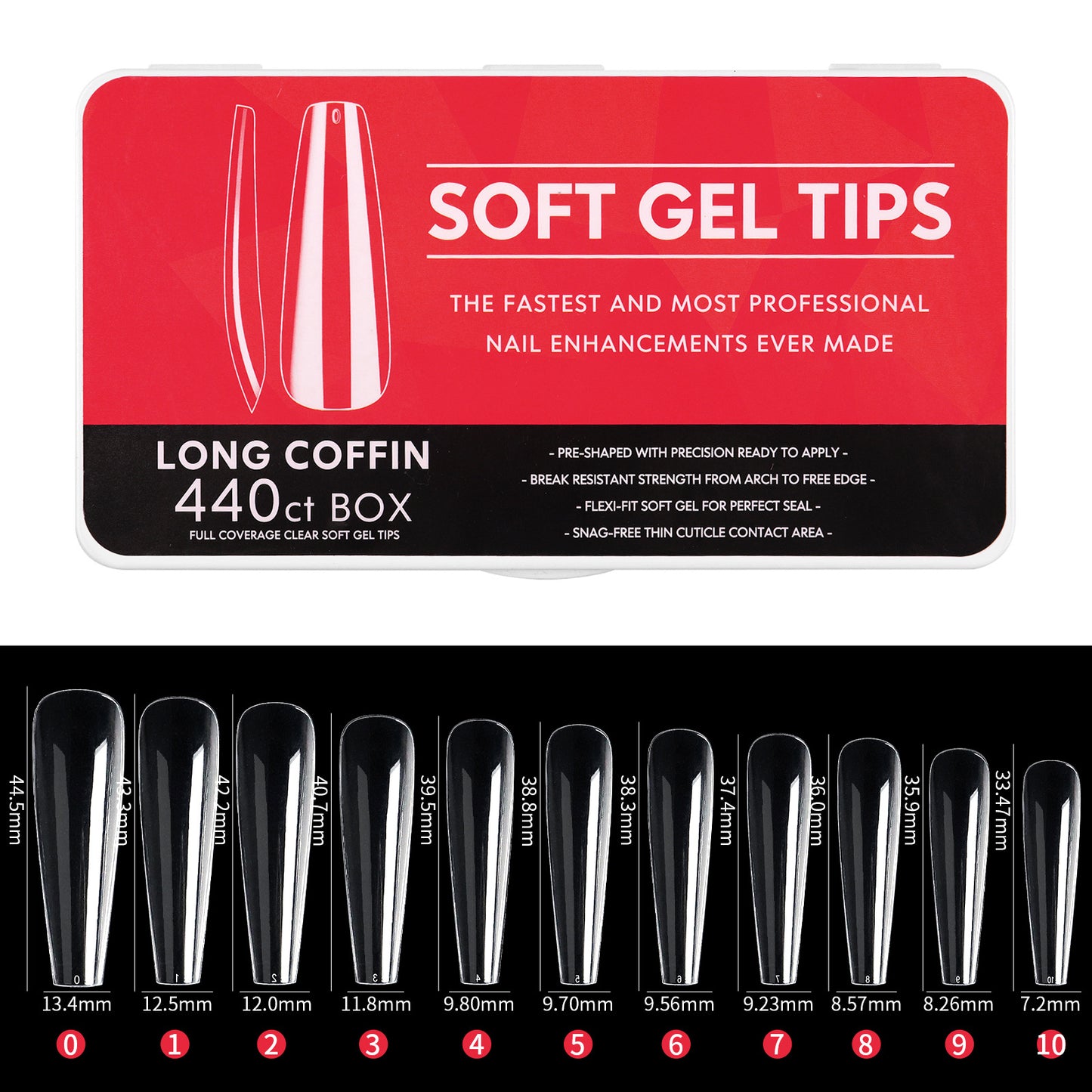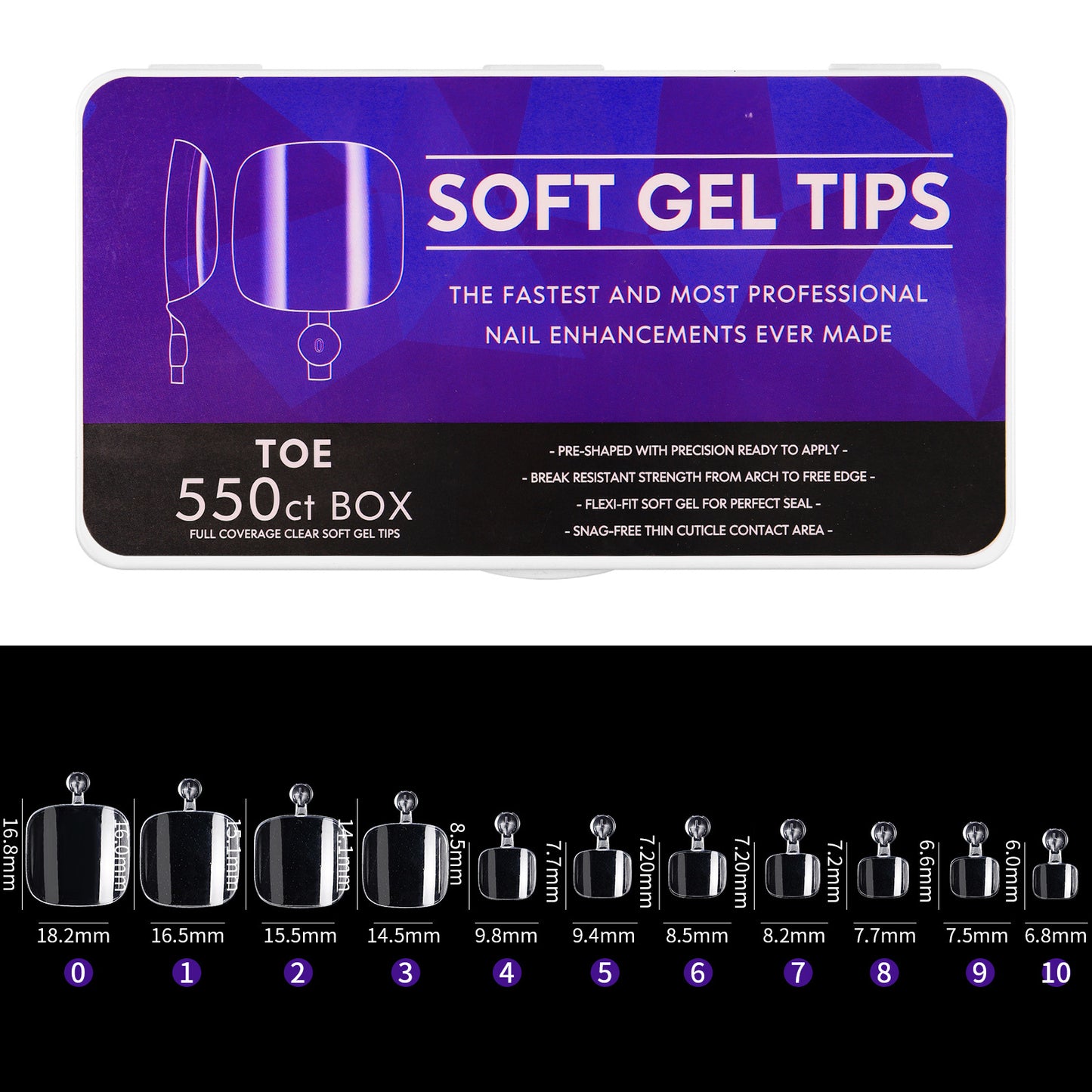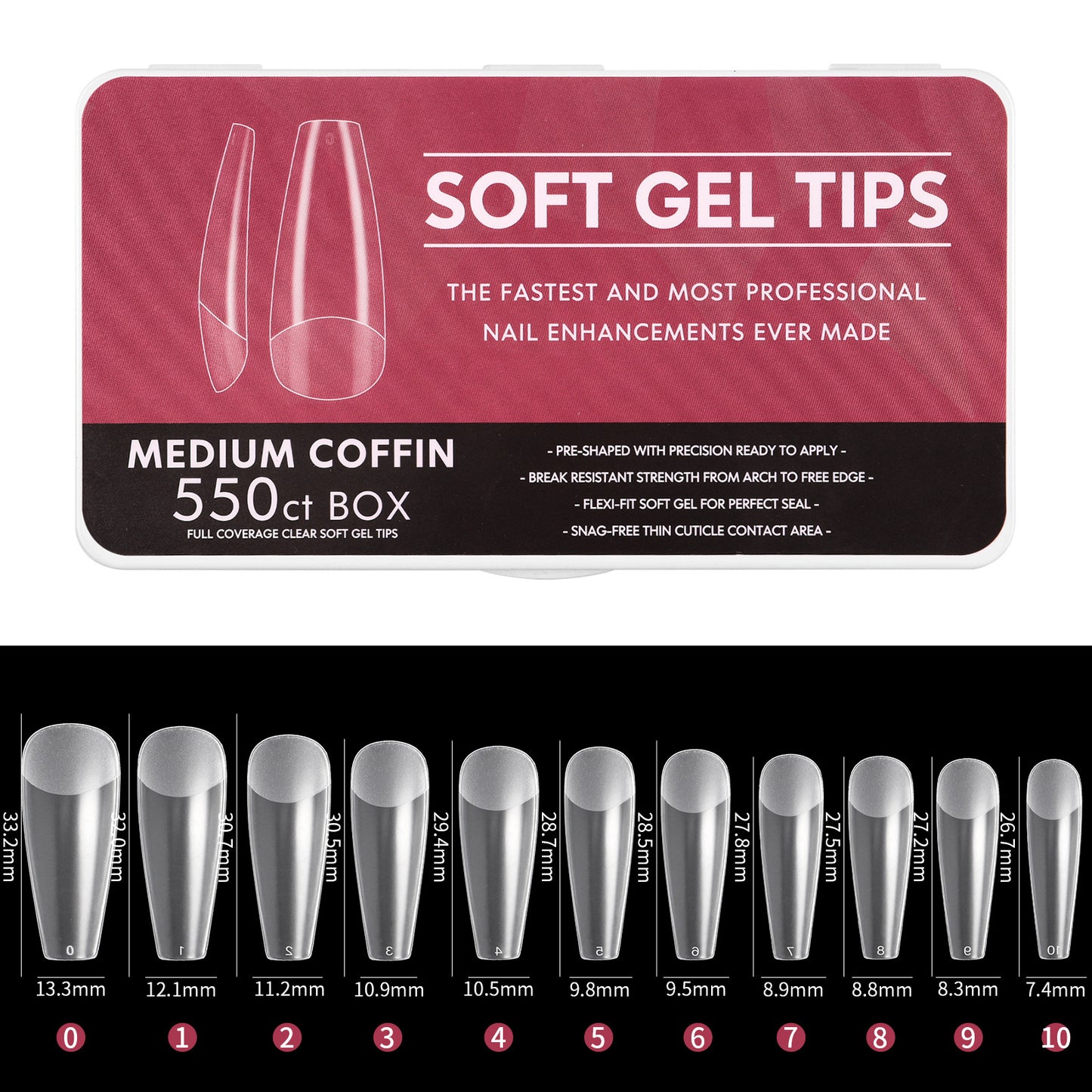 How to get new nails every week - life hack.
FAQ
How do you remove Polygel?

There are 2 methods to remove the Paddie Polygel.

1. Slower but can be done at home


Simply put some olive oil in warm soapy water and soak your nails in there for 15-20 minutes.

Gently pull your polygel nails off and clean with rubbing alcohol wipes. If they do not come off, soak them in for another 5-10 minutes, adding extra warm water.

2. Quicker method

Easily remove the nails in just 5 minutes using our simple 3-step Remover Kit. See more details here ->.
How long do they last?

Depending on the nail prep you've done + assuming you used base & top coat, they will last 2-3 weeks.

For the complete nail prep, you can watch our tutorials here.
Do you need a UV Light?

It's recommend that you use one when applying polygel, in order to achieve the best results, in the quickest time.

You can use any UV or LED lamp. (UV lamps emit a broader spectrum of wavelengths, while LED lamps produce a narrower, more targeted number of wavelengths.)

Order during Valentine's Sale and get a UV Light as FREE Gift!
How much time do you need to do your nails?

Depends on the experience you have with polygel.

While it will be a steep learning curve, you can do them within 15-20 minutes after just a couple of tries.

For the best application method, or more questions, you can check our our video tutorials here.